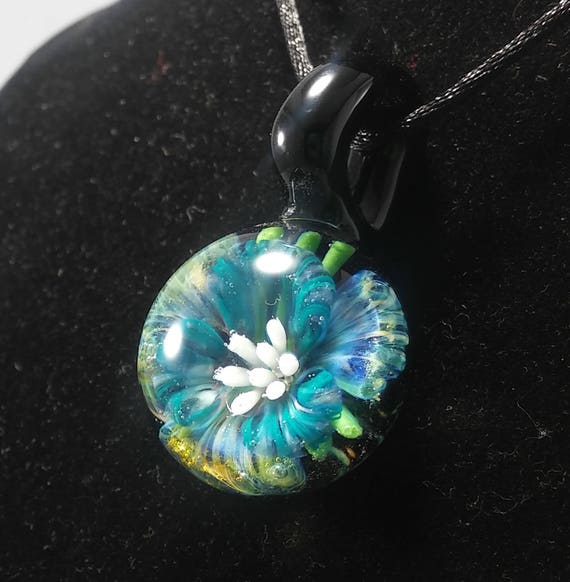 Glass flower pendant with 18" necklace and velvet bag. Flower of life, teal. blue, white, green flower garden amulet art glass
This unique and beautiful, pendant is hand crafted and made of torched worked borosilicate glass. This glass flower pendant contains a teal, blue, green and white flower on a black background.

The pendant comes with a n 18 inch black satin cord necklace and a matching black velvet bag.

Each and every piece of glass that I create is annealed in a computerize kiln. This ensures maximum control of the cooling process. This is crucial in properly removing all internal stresses, in order to strengthen and harden the glass.