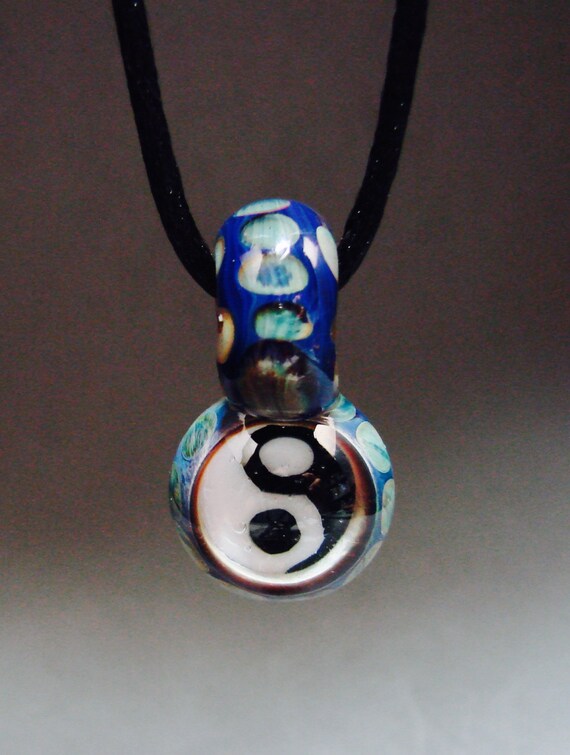 Balance and Harmony Necklace,Peace sign pendant, yin yang amulet, zen yoga polkadot black white purple pink, graduation, new age, teenage
6 available
Designed to bring peace or harmony and balance into the wearers of life. Each piece is hand crafted of blown glass and has either a peace sign or yin yang in side the pendant. These traditional images are known for there positive impacts on peoples lives.

The images are made of black and white glass, while he rest of the pendant is made of a color changing glass rich in silver. The high silver content in this glass allows it to be dynamic in ways traditional glass cannot be. The silver allows the glass to take on an additional metallic iridescence on its surface, providing a wide array of colors depending upon lighting conditions.


WHAT COMES WITH:
Also included are an 18" black satin cord necklace with lobster claw clasp, and a black velvet pouch to keep the pendant in when your not wearing it.