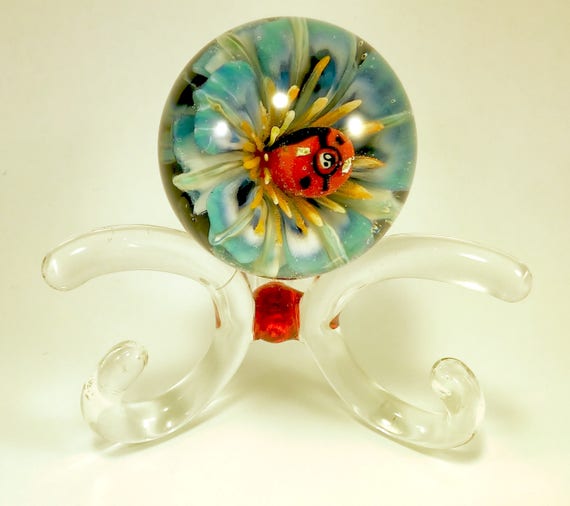 Ladybug Flower Glass Marble, Blue and White Flower, Red Ladybug with a Yin and Yang symbol for its center spot.
This glass marble contains a blue and white flower. If you look closely and you will see a Ladybug nestled in the center of the flower. Now look even closer to see a tiny Yin and Yang on the back of the Ladybug.
The imagery was selected for the positive symbols they are. First flowers are symbolic of beautiful new beginnings. The Ladybug are said to bring good luck, and the Yin Yang is symbolic of balance and harmony.

The marble is approximately 1.5 inch

It come with a black velvet pouch to keep it in.

The stand in the photo is not included.