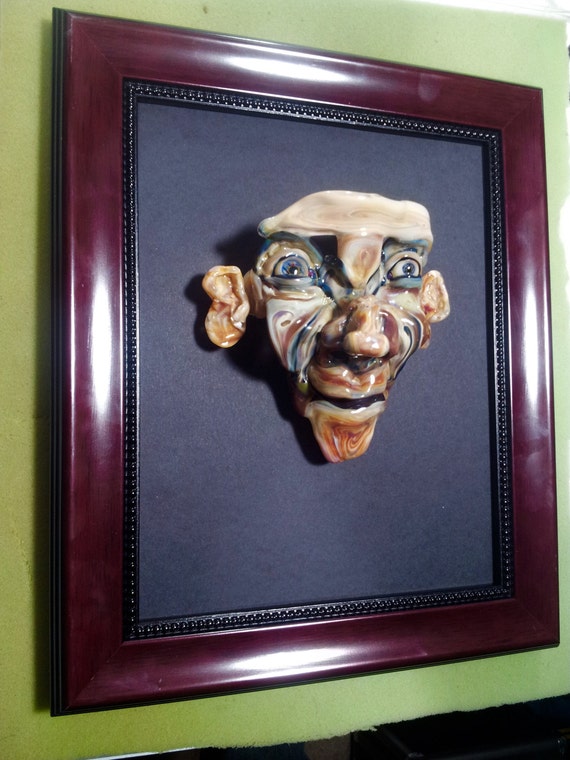 Jerry" is a glass face, glass mask, mounted in a 12" x 10" frame, wall art, wall hanging blown glass sculpture,
The title of this piece is "Jerry"
It is made of borosilicate glass.
This glass face has been mounted in a 12" x 10" wall hanging wooden frame.

With each face I am trying to create a unique identity. A life with a back story of achievements and frailties and a past that can be read through the characters eyes or a least guessed at by an engaged viewer.

This face, or mask, is made of colored borosilicate glass. A specialized torch was used to heat colored glass rods to temperatures well above 2,000 deg. Fahrenheit . While hot, the glass was malleable and was sculpted using simple hand tools made of graphite. A kiln was used to keep the glass hot as each portion of the of the face was created. Once all components of the face (the eyes, cheeks, nose, mouth and such) were made and were warming in the kiln, then the face was finally assembled. The finished face was then put into the hot kiln. A computer controlled the kilns slow decent to room temperature ensuring even cooling and the removal of all internal stresses. This process strengthens the glass and is called annealing the glass. When cared for, a well annealed piece of glass can last for thousand of years.